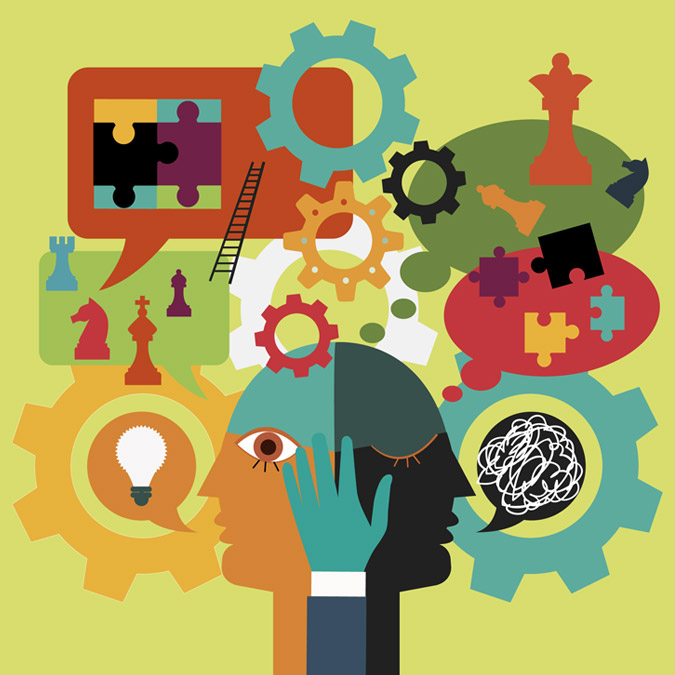 Leverage Design to Optimize B2B Inbound Marketing and Lead Nurturing Campaigns
Not getting the results you need from your inbound marketing and lead nurturing campaigns? Tired of competitors snagging away potential customers even though you know you provide better solutions?
First of all, how much of your budget is dedicated to outstanding content? Are you investing enough? Are you investing smart?
Most know that a well-structured responsive website, combined with compelling content and communications, are at the heart of a good inbound marketing and lead nurturing plan. Great content is needed to get noticed both by search engines and humans and to articulate a message or offer. No matter the delivery channel, content rules and you should invest thoughtfully in this area if you want to be successful.
You may focus on creating great content already. But you may also be saying: "I work my tail off creating killer content, and the leads still aren't pouring in and our sales team keeps complaining!". Sometimes the problem has to do with the content itself. In other cases, the problem is that the content does not stand out. Many of your competitors have great content. You have to create something unique in order to turn a website visitor into a lead and a prospect into a sale. Design enhancements and selective visual mediums can help solve this problem.
Here are 5 things to consider as it relates to content design to improve your inbound marketing and lead nurturing efforts:
1. Design impacts emotional reactions
How do you turn a lead into a sale? By triggering positive emotions. A great story combined with visually appealing design and content structure can impact the reader's behavior. Your goal should be to create content people can't "wait" to consume. Stellar design can make a difference and is worth the extra investment.
2. A great design helps convey a message
It's crucial to create relevant, useful content. But it's equally important to have a great design that helps the reader sift through to see the valuable message you are attempting to communicate. The visual structure and appeal of any piece of content (blog posts, website pages, presentations, emails, etc.) cannot be overlooked. Invest well in design structure on every piece of content you create and try to distill your message visually (e.g. via an Infographic, image or diagram) as often as possible.
3. A powerful design helps expedite the B2B sales process
Show that you understand the buyer's journey by serving up content relevant to their needs, pains and interests in an interesting way. The B2B sales cycle is often a long process, but relevant and unique content can help your sales reps increase engagement and thus shorten the time it takes to close the deal. Design can be the ticket to uniqueness.
For example, which Newsletter would you be more likely to pay attention to? Static text content or a compelling visual such as an Infographic that shows interesting stats and figures at a glance or a well-designed case study? Look at brands such as HubSpot, TopRank Marketing, Cisco, Dell, etc. and sign up for their newsletters so you can see how they approach this.
4. Unique design improves key performance indicators (KPIs) for inbound marketing and lead nurturing campaigns
Creating content is a lot of work. Without the proper design, visual experience and a consistent look across mediums, you may be wasting money. Design can improve the power of digital marketing KPIs such as lead flow, engagement, and conversion. For example, according to a recent article by Sheffield Media Group: Infographics can increase web traffic by 12% or more and social posts with visuals receive 94% more page visits and engagement.
5. Landing pages won't convert without the right design
Conversions; conversions; conversions. That's what sales landing pages are all about – converting visitors into buyers. A landing page (otherwise known as 'an initial page people click on to read about your offer'), must have content that triggers positive emotions plus a design or visual "hook" that helps them get excited about the message and call-to-action. Invest well in content and design, or your landing page probably won't convert.
To sum it all up…
The only way to dominate your competitors through content is by standing out (in a good way). As it relates to online and print mediums, don't miss an opportunity to turn all on and off-line pieces that you create into a compelling visual demonstration that will make your marketing efforts more successful. Make everything look good, not just your website. Invest thoughtfully and substantially in the power of design (in addition to a great story and message) to stand out. Also, consider investing heavier in visual mediums such as Infographics, Slideshares, Videos and eBooks.
For more information on current B2B content marketing trends in general, check out this PDF download from the Content Marketing Institute and MarketingProfs.
Join the conversation about inbound marketing, visual design and branding with thousands of highly effective marketers like you by following us on Twitter.